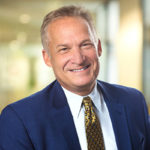 Lee Arian will be a panelist at the California Society for Healthcare Attorneys 2017 Fall Seminar.
When: November 3rd
Where: Hilton Los Angeles Airport
Session Title: "Bet the Career" Issues Facing In-House Counsel
Session Time: 1:00 PM – 2:15 PM
Why Attend?
Panelists will draw upon their years of in-house counsel experience to talk about thorny issues
they have confronted, including responding to government and private investigations; conflicts among
board/management/employees; attorney client privilege; preservation of evidence; executives and independent
counsel; and dealing with independent board committees. The speakers will also look at the big-picture issues,
such as the increasing criminalization of corporate decisions; philosophical approaches to settling big cases
where the plaintiff's chance of success is remote but the stakes are high; and generally serving as the moral
and ethical center for a company whose financial success may depend on high-risk gambles.
---
Posted on November 3, 2017
Details
California Society for Healthcare Attorneys 2017 Fall Seminar
11/03/2017 2:00 pm-2:15 pm
Register
Recent Posts