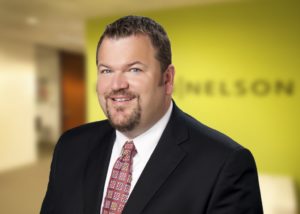 Harry Nelson has been named to the Executive Board of the National Bundled Payment Collaborative (NPBC). Founded by author and professor Dr. Josh Luke of USC's Sol Price School of Public Policy, the NBPC is a volunteer collaborative whose mission is to provide support, knowledge, expertise and education to health care providers and payers on the most effective means to coordinate care and operate a bundled payment program. The NBPC showcases and shares state-of-the-art 'best practices' and solutions between acute and post acute providers in improving bundled payment programs to achieve the triple aim of health care reform, improving the experience of care, improving the health of populations, and reducing per capita costs of health care.
In addition to Dr. Luke, Harry joins fellow NBPC Executive Board members Dr. Ronald Kaufman, CMO of Tenet Healthcare, Sue Macinnesu, Chief Market Solutions Officer of Medline Industries, and Ruth Zaltsmann, Bundled Payment Lead for Dignity Health. In response to this designation, Harry commented: "I am grateful to join this august group of healthcare leaders in working to bring insight to the enormous transformation and challenges facing the healthcare industry.
On May 12, NBPC and USC Sol Price School of Public Policy will bring together industry experts at the California Endowment in Los Angeles to share best practice case studies and experiences in care transitions to develop effective patient-centered care models: More information on the program, entitled "New Revenue Streams in Value Based Care," is available here. Among other healthcare industry leaders, the program will feature addresses by incoming UCLA Health President Johnese Spisso and Dr. Eric Coleman, founder of the innovative Care Transitions Intervention program.
---
Posted on March 16, 2016