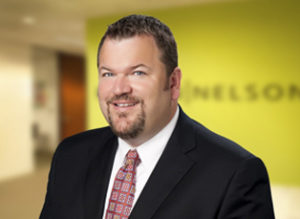 Harry Nelson was quoted in the article, "New Remedies," published by CFO.com on May 25, 2017:
Originally focused on the individual market, direct care is gaining traction among self-funded employers and the third-party administrators of their health plans, says Harry Nelson, managing partner at law firm Nelson Hardiman, which has helped multiple health-care providers set up direct-care practices.
Direct care is different from urgent care, which serves patients who have non-life-threatening conditions that need immediate treatment. "[Direct care enables companies to avoid] specialty costs by creating an earlier pathway to nurses, physical therapists, and chiropractors," Nelson says.
TPAs, in particular, are driving much of the growth in direct care. While insurance companies themselves offer TPA services, many self-funded companies use stand-alone TPAs. Market leaders include Sedgwick Claims Management Services, Crawford Advisors, York Risk Services Group, Gallagher Bassett, and UMR.
"A few years ago, you didn't hear about TPAs directly contracting with medical providers," Nelson says. But, he adds, they've identified savings and profit opportunities for themselves. Instead of paying in-network rates established by health plans, they're cutting out the middleman and getting lower prices for core medical services.
There's been little coverage of the trend in health-care media, "but it's a source of pricing pressure [on insurers], so I think you're going to see more of it," says Nelson.
---
Posted on May 25, 2017