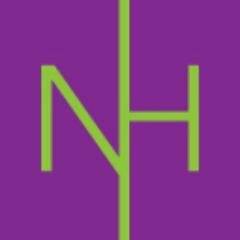 Nelson Hardiman Participating in the Orange County Heart and Stroke Walk 2017
By the time you finish reading this letter, two Americans will have died from heart disease. As the number 1 killer of Americans, it's a sad fact that no one can escape being touched by heart disease or stroke in some way.
The American Heart Association is dedicated to creating healthier lives free of cardiovascular diseases and stroke. To that end, Nelson Hardiman is participating in the Orange County Heart and Stroke Walk. In addition to raising vital funds for heart disease and stroke research and education, the Heart Walk engages companies to promote healthy lifestyles for children and adults.
I truly value the partnership that we have developed with you and look forward to an ongoing relationship. We'd like to ask for your support of our efforts with the American Heart Association Heart Walk.
We are asking you to contribute $250 to help Nelson Hardiman and the AHA reach our commitment. I hope you and your firm will join me in stepping up to the challenge. Please consider contributing to the AHA's efforts. Your tax-deductible contribution (Tax ID #135613797) will greatly enhance these collective efforts and can be made out to the American Heart Association.
Please visit our ONLINE DONATION PAGE to help support our cause!
You are also welcome to contact Zachary Rothenberg or Jonathan Radke our Nelson Hardiman Heart Walk Coaches at 310.203.2800 if you have any questions about this event. Our goal is to have all of our vendors committed by March 4th 2017. We look forward to hearing from you.
Best regards,
Nelson Hardiman
---
Posted on February 24, 2017